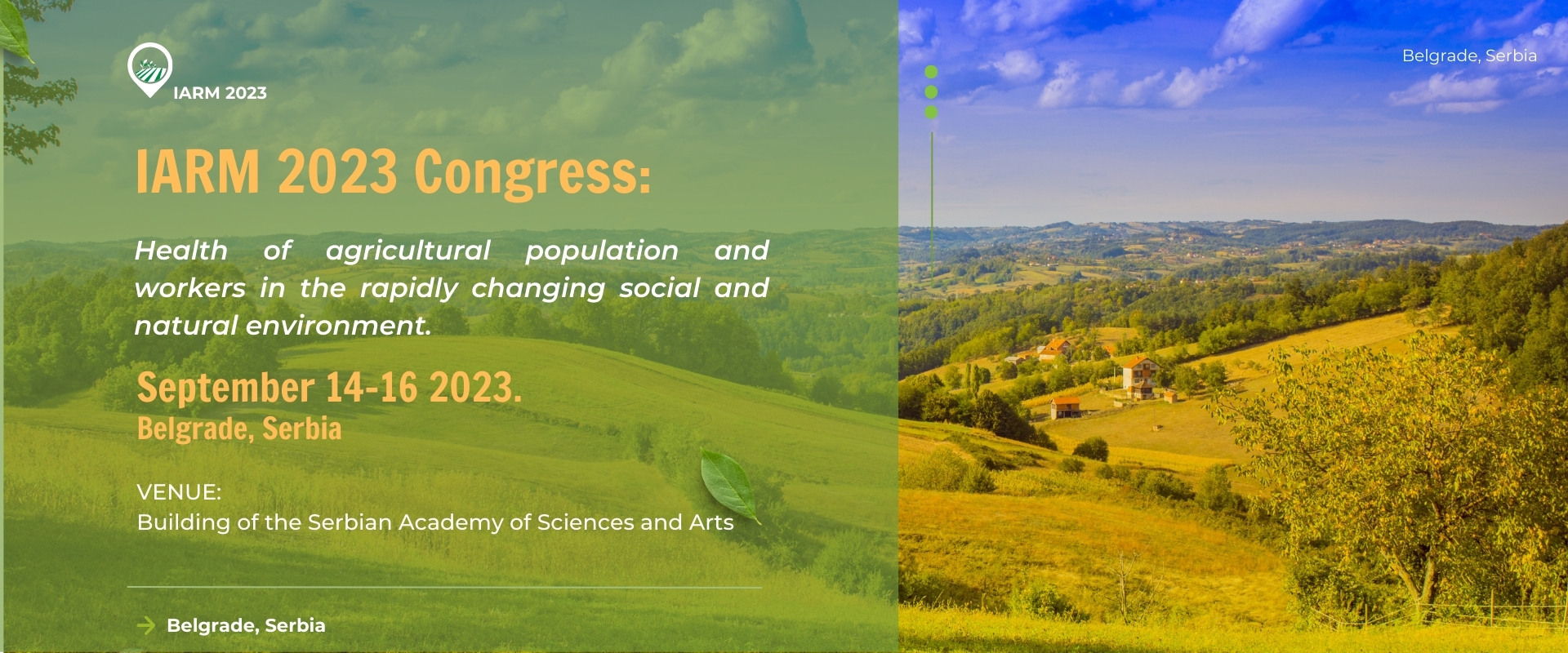 IARM 2023 Belgrade
Health of agricultural population and workers in the rapidly changing social and natural environment
Rural population and workers are facing a hug gap, compared to urban populations, regarding access to welfare services, health care system, and occupational health surveillance at the workplace. The Covid 19 pandemics has significantly impacted on rural areas, enhancing social isolation and reducing people's mobility. Moreover, the dramatic events running in the world, the wars and the economic crisis taking place in several developing and in transition countries has enhanced the tendency toward migration of people, and very often migrants find a place to live and work in rural areas, where no less than 50% of the workforce is made of women. This rapidly changing of social and natural environment made clear the need of new tasks and objectives for all the subjects involved in rural health, in particular health care personnel, general practitioners and occupational physicians. The forthcoming IARM congress will be addressed at discussing all these topics with the participation of all the actors active in rural health.
Main themes of the Congress will be:
• Experience of best practice for increasing the health coverage of rural populations and workers
• Refugees and expatriates: an emerging problem at the beginning of the third triennium
• The specific problems of women in Rural Areas
• New and emerging risks and diseases in the agriculture sector
• The impact of Covid 19 pandemic in rural areas
A place will be made available also for free communications on rural health.
| | |
| --- | --- |
| IARM 2023 | Registration |
| Date: | 14-16 September, 2023 |
| Venue: | SANU, Belgrade |
| Cost: | € 250 (per person) |
| Accompany person: | € 150 |
| | |
IARM 2023
Call For Abstracts
Deadline for Abstract Submission: July 15, 2023.
Info
IARM 2023. Belgrade, Serbia